Merry Christmas and Happy New Year!  Hopefully, you were able to enjoy the holidays with family and friends despite the current COVID surge.  A year ago, we hoped that 2021 would be the year the pandemic ground to a halt but unfortunately that did not happen.  Let's all pray that 2022 will be the year that life is able to return to a more normal state and that we do not continue to lose more cherished family members and friends.
Thank you to all of the children and their parents for recording their parts in the "virtual" children's Christmas pageant that was shown as part of the 12/19 "live" and zoom church services.  The kids did a great job and received rave reviews and everyone was happy to see their smiling faces and hear their enthusiastic voices!  Also, everyone enjoyed the three carols they presented at the 10 AM service. Special thanks to Matt Damrow for putting the recordings together into one video. 
Sunday School was not held on Dec. 26th and will not be in session on Jan. 2nd.  We hope to resume "live" classes on Sunday, Jan. 9th if it is safe to do so.  We will keep you updated on the status of in-person classes.
Harvest Sunday continues the first Sunday of each month. The children bring a nonperishable food item and we process into the church where they hear a children's sermon from Pastor Dave before returning to their classrooms.  The next Harvest Sunday is on January 9th.
As per the NY state mandate and the fact that  younger children are not yet vaccinated, please be respectful of others and wear your face mask whenever you are inside the building.  Sometimes children attend the 8:30 service and we are trying to keep our children safe.
We are always looking for more people to join our Sunday School staff so please consider volunteering as a teacher, helper, etc.  We'd love to have you so please give it your prayerful consideration and let me know if you are interested.
As always, please let us know if you have any questions or suggestions.  You can reach me via phone at 914-715-9546 or by e-mail at epting.susan@gmail.com.
Looking forward to seeing you each Sunday!  Have a Happy, Healthy, and Blessed 2022!
God Bless,
Sue Epting, Superintendent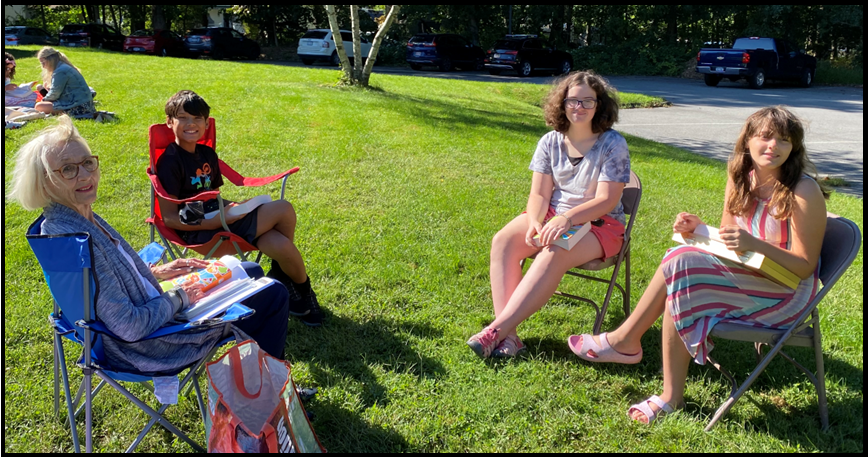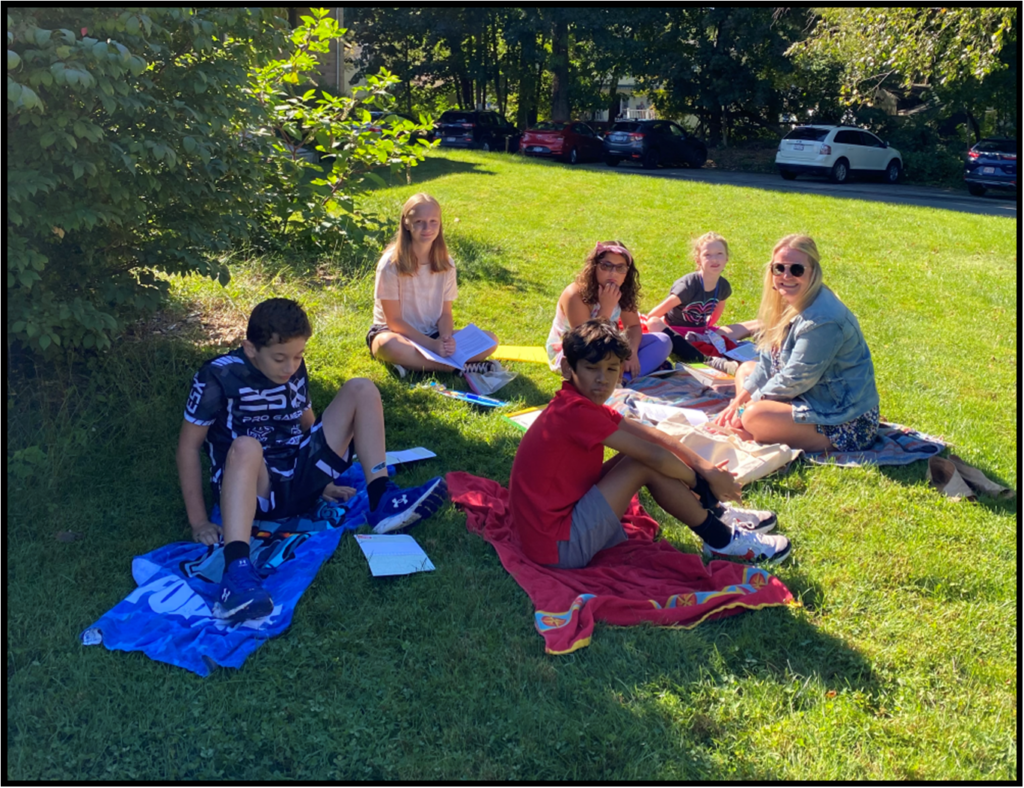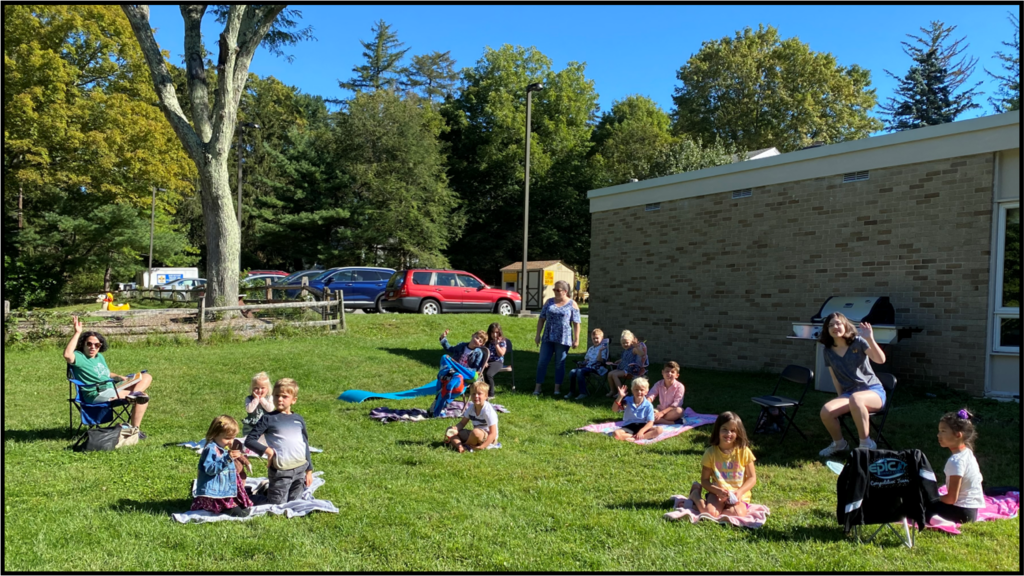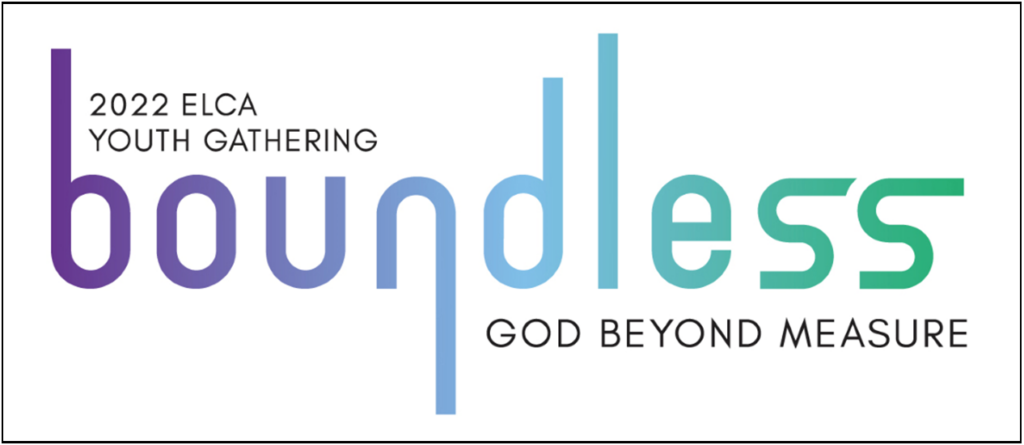 In a little under one year the ELCA (Evangelical Lutheran Church in America) will gather our young people for a massive youth gathering. Usually, the youth gathering has taken place every 3 years and last year was postponed due to Covid. From July 24-28, approximately 30,000 young people will worship, learn, serve, and play together as children of God in Minneapolis Minnesota. You read that correctly 30 THOUSAND. The youth gathering is by far the largest regular gathering of the church. I missed the last gathering in Detroit due to Libby's birth but have attended previous gatherings. Every once and a while it is good to remember that the Lutheran church is big, really big. Often we only consider our church, our youth group, our ministries when we think of the church, but this is only a fraction of reality.
When we worship, take communion, give our offerings, and volunteer our time, we are joining together with over 3 million people in our church. When we visit other ELCA churches or notice them in our travels, realize there are nearly 9,000 congregations. I'm always amazed at what can get accomplished or what amount of funds can be raised when a bunch of people offer what they can. The church is doing some amazing work and the youth gathering is always done well.
Pray for this ministry, for the churches across the country having conversations about who should go, how they are going to get there and how the travelers can bring the experience home. Pray for St. Andrew's as we look forward to this great opportunity. Pray for our young people who are excited to go back, for those who have no idea what to expect and those parents considering chaperone roles. Pray for me, as I continue the daunting task of logistics, planning, fund raising and recruitment.
It will be a great trip. If you are or know of a young person, registering for 8th-12th grade this fall, that might be interested let me know.
Pastor Dave